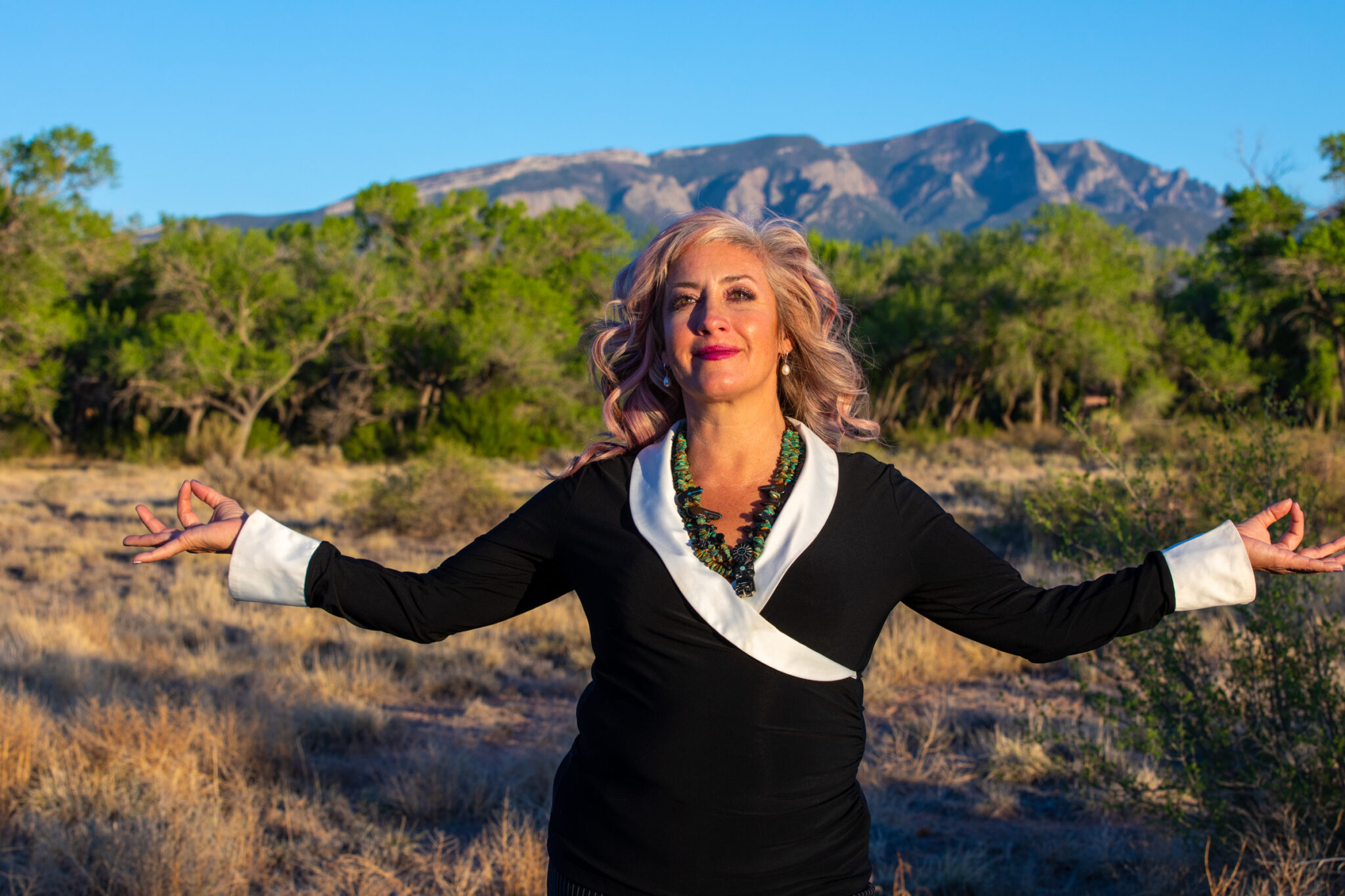 Why Do Ayahuasca Retreat With an Urban Entheogenic Church?
What I say when people ask me what I do for a living in New York City, and I run Ayahuasca Retreats…
When you're a truly a traditionally trained Medicine Person, and everyone everywhere is using that word now. The word "Shaman" has been gone for years. Ayahuasca is on Netflix and there's a Kentucky Shaman.
Seems everyone has been to places like Rythmia, or Soul Quest or knows someone who has been to an Ayahuasca retreat. People are flocking to Peru, Brazil and Costa Rica.
But we are from a different lineage. We are more invested in creating a sustainable community, and elevating people's power and purpose by unblocking them from trauma.
So It's just not even about doing an Ayahuasca Retreat. It goes far beyond that. So far I don't even know where to begin. So far you can tell I've been thinking about this a lot…
Also because people ask me what I do for a living and in New York, the Native American piece isn't going to land the same as in New Mexico.
The answer changes a little bit every time. I often start by saying that "I do retreats."
Sometimes if they ask me more I'll tell them about "Spirit Molecule: DMT" and the clinical trials done by Rick Strasssman at UNM, and also how Joe Rogan kind of started there or picked up a lot of momentum.
If they keep on asking a little bit more, like
"What kind of Retreats?" then I explain that I am a traditionally trained holistic practitioner and that I spent a lot of time studying with a particular Native American leader in Albuquerque that they might know from a movie.
If they hadn't seen that documentary after it topped the list on Amazon for a few months back in 2012, they would have lost interest by this point.
Things have changed alot in ten years.
Honestly, more and more people continue asking questions these days. I get interesting responses like when I say "I do retreats."
"Oh, what does that look like?" or
"Have you done an Ayahuasca Retreat?"
"My grandmother was Native American…"
If they continue asking questions I explain it's more about people wanting to change the way they experience the world, and reconnect with their personal power.
And those people can look like anyone, and come from any background.
I can say with a straight face that we've worked with hundreds of veterans with PTSD, as well as hundreds of people in recovery from every different substance known to man.
I can say that we have a remarkable success rate with survivors of sexual trauma, as well as the most difficult kinds of trauma out there – the most persistent ones are often cracked open and melted away with personal practice and plant medicine. And the right tools, and hard work.
If they are still hanging in there, I explain to them that you have to do it the right way, and just because everyone nowadays is claiming to be a "shaman" or a "coach", they are certified from people who went to Costa Rica for a long weekend…that doesn't mean it's a good idea to go and drink medicine with them.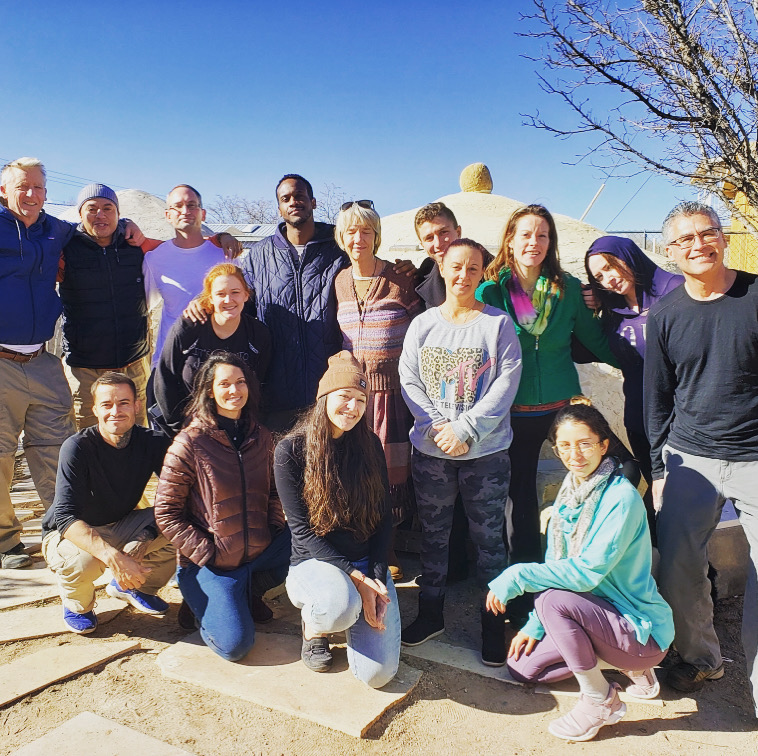 It's something that I have been thinking about a lot lately. My lineage comes from a Colombian Taita, who has since crossed over. My Elder, Patricio Dominguez, studied with him in South America, while putting together the original Eagle-Condor Gatherings.
They liked each other so much, that he even flew Taita Paulinho here to the United States back and forth for several years, doing Ayahuasca ceremonies in a traditional kiva. My elder was part of the spirit molecule experiments and has more outtakes in that film's YouTube channel than anyone else combined.
But before that, he was already a traditional medicine man of Tiwa / Pueblo lineage, from the Mesilla valley. He is part of an uninterrupted Native American shamanic lineage that we are very blessed to have preserved.
But there's also great controversy as to whether or not a Pueblo can have an Ayahuasca lineage. Peyote was our local medicine.
Is it ok for a Medicine lineage to jump from one Tribal lineage to another? Can a Medicine Man from the southwest pick up an Ayahuasca lineage and pass it on? Can a non-native woman (or non-reservation native) learn and carry it on?
???? for certain, even under the strictest scrutiny.
Since the beginning of time, Medicine People frequently pick up lineages from other medicine people. It is fairly common for medicines to jump from one tradition to another. In fact, that's precisely how we have Ayahuasca in different places all over Brazil, Peru, Colombia. Many tribes claim they had it longest, originally or best. But they all agree that not everyone always had it who does now. They shared knowledge and customs.
In fact, that was the purpose (one of them) of the Eagle Condor Gatherings Patricio set up. To revitalize the communications between North, South and Central America.
It was clear there was also trade and commerce to Chaco Canyon coming all the way from South America and no doubt my Ancestors (yes, some of them were Pueblo) also danced with Ayahuasca practitioners from South America.
Some Native American groups get defensive (understandably) about what they consider to be their heritage, and they claim that a person with my skin color cannot possibly be a Medicine Carrier.
I have too much cream in the coffee lol. Too many white folks in my DNA.
But racism wasn't a Native value before the Conquest. Racism, lateral violence (programming people to hate on their own kind) for the purpose of subjugation, is a colonial tool.
Medicine people come in all different shapes, sizes, and colors. It's about study and integrity not about race. And looking at lineage and Training, we have one of the very few uninterrupted (unbroken) chains of Medicine People, and the Oral Tradition that comes with it.
I have been working with Plant Medicine for 30 years, and sharing plant medicine for 10, ceremonially, the way I was taught to do so in my lineage. Before that came 5 years of training to pour Sweat Lodge, hold Dance, and other medicine ceremonies, years of Garden Installations in at risk neighborhoods, seed soveriegnty, councils and more.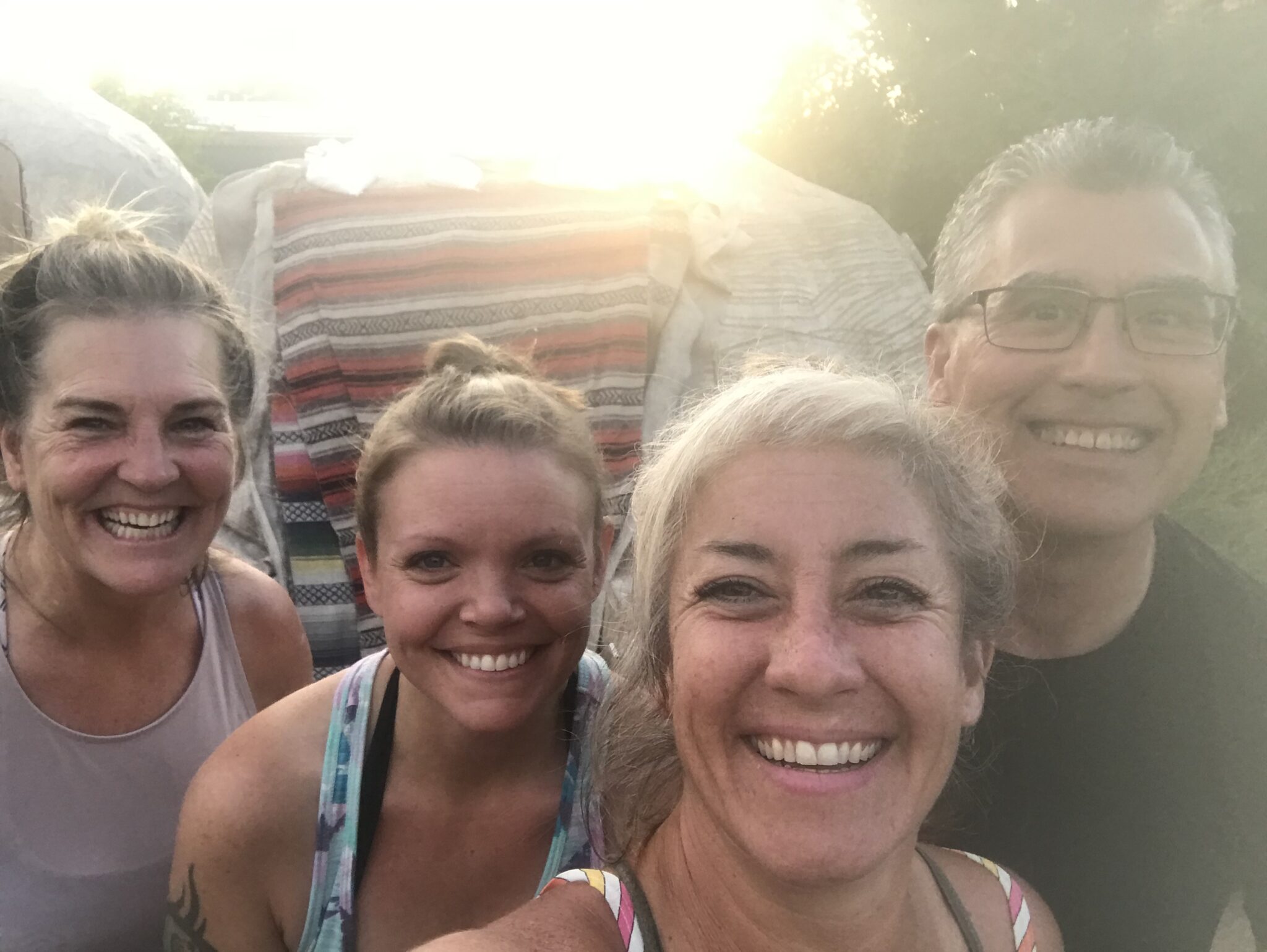 It took me seven very difficult, very trying years where I assigned myself to poverty and simply studied and served the community before I was authorized to work with any medicine. It is something that my elder takes very seriously.
Sometimes when people are very interested in the subject matter, I am able to share with them what that process of training looks like. When I do, they'll often say things like,
"Oh yeah, I went to a sweat lodge once."
"Cool, I studied herbalism, and I'm a big fan of local food and sustainability."
"Can I come to an event even if I don't know anything?"
So when I think about it, especially now that I am living in New York, I really have to think about how to put it in terms that someone would understand in an elevator or a Starbucks.
I've come up with a blanket statement!
"I train people to elevate their consciousness and release the things that block them from their joy so that they can bring their vision and purpose into the world."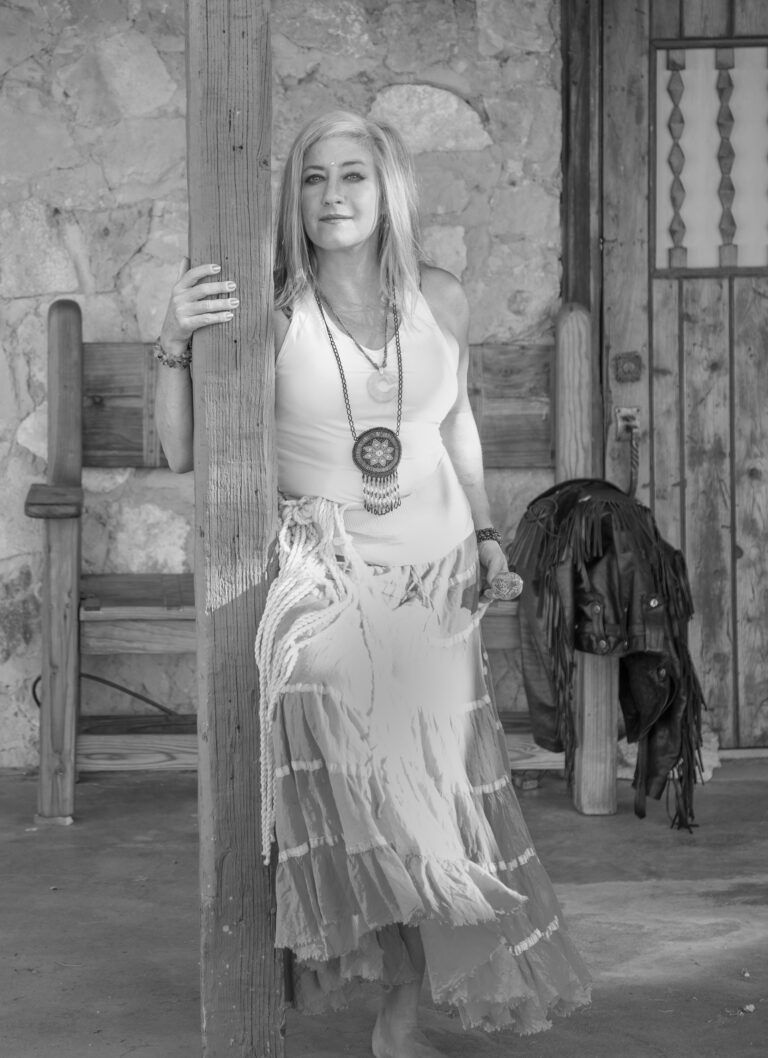 "No one can do your push-ups for you. Even though plant medicine is really helpful, it can only do so much. It won't be able to do for you whatever you're not willing to do for yourself."
"But my friend went to the Amazon and came back totally changed."
If I had a dollar for every time I've heard that one.
"So did your friend end up changed forever as a result of this experience?"
Were they able to really change their life for the better in a lasting way, or did they regress after a while, fall back into the same groove? Or did their life implode because they couldn't reconcile the different realities?"
They look at me as if I must be psychic because it's always one of those three. I mean, of course, it is. It covers a lot of territory, those three options.
Change, regress, or implode. What's another option? Option 4?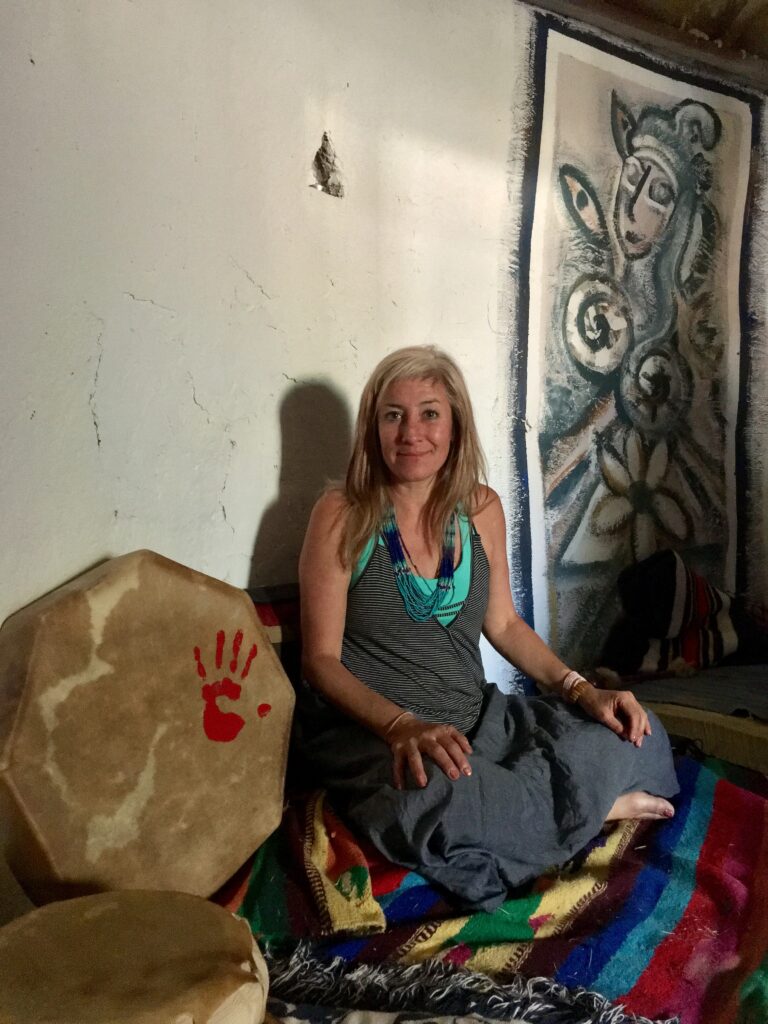 Of course, what I'm really alluding to is the fact that, without support and the proper training and tools, it's difficult for people to navigate the sea change that takes place and see the other world reality waiting for you in the spirit world.
In Part 3 we will take a look at the tips and tools we offer that will support your Journey.
Is there an Option 4? Some higher outcome?
The truth is, the people who have the most discipline usually do the best. Option 4 is personal practice with the correct tools.
It takes 28 days to form a new habit, and once it's programmed in, it still needs to be nourished and nurtured, much like a seedling that has sprouted.
So even though the veterans who show up sometimes have the heaviest load to carry, they also have the greatest ability to be disciplined, if they so choose.
The thing that makes us different at the Church of the Natural Law is that we provide a lot of this training and structure. If they do their work, and they come with a respectful attitude, then they're able to achieve a great deal.
The most important thing to get across is that your body is like a ship. It's a vehicle that your consciousness is residing in in order to be able to navigate the oceans of this earthly experience. You need to learn how to navigate.
So I look forward to seeing you at an Ayahuasca retreat where we get deeper into the science of how to reprogram ourselves mind body and spirit.
If you're looking to come to an Ayahuasca retreat with us, visit our retreat page. If you're looking to have a one-on-one session, I am happy to work with you, or you're welcome to join one of our online classes. There will be more coming and as a bonus, we will be practicing auto-hypnosis and directed visualization, as well as yoga, breath work, and sound bath.
We want you to be the fourth category of person, the one who has a mind-blowing experience and then comes back and is able to integrate. Although it will take hard work, the experience of divine bliss which takes many people deep into the spirit world.
Our retreats provide the very best and most personalized, VIP care. You will be able to attend the retreat on Friday and be back to work or home on Tuesday. You will also enjoy lifetime membership within the community.
Because we are domestic, we have accessibility and common culture on our side. Though we do not sing Icaros (if it's a deal breaker please don't come) or provide live music other than drumming for Shamanic Journeying, we provide cutting-edge techniques such as self-hypnosis, breath work, biological research, and a journal writing tool called "Four steps into the vortex."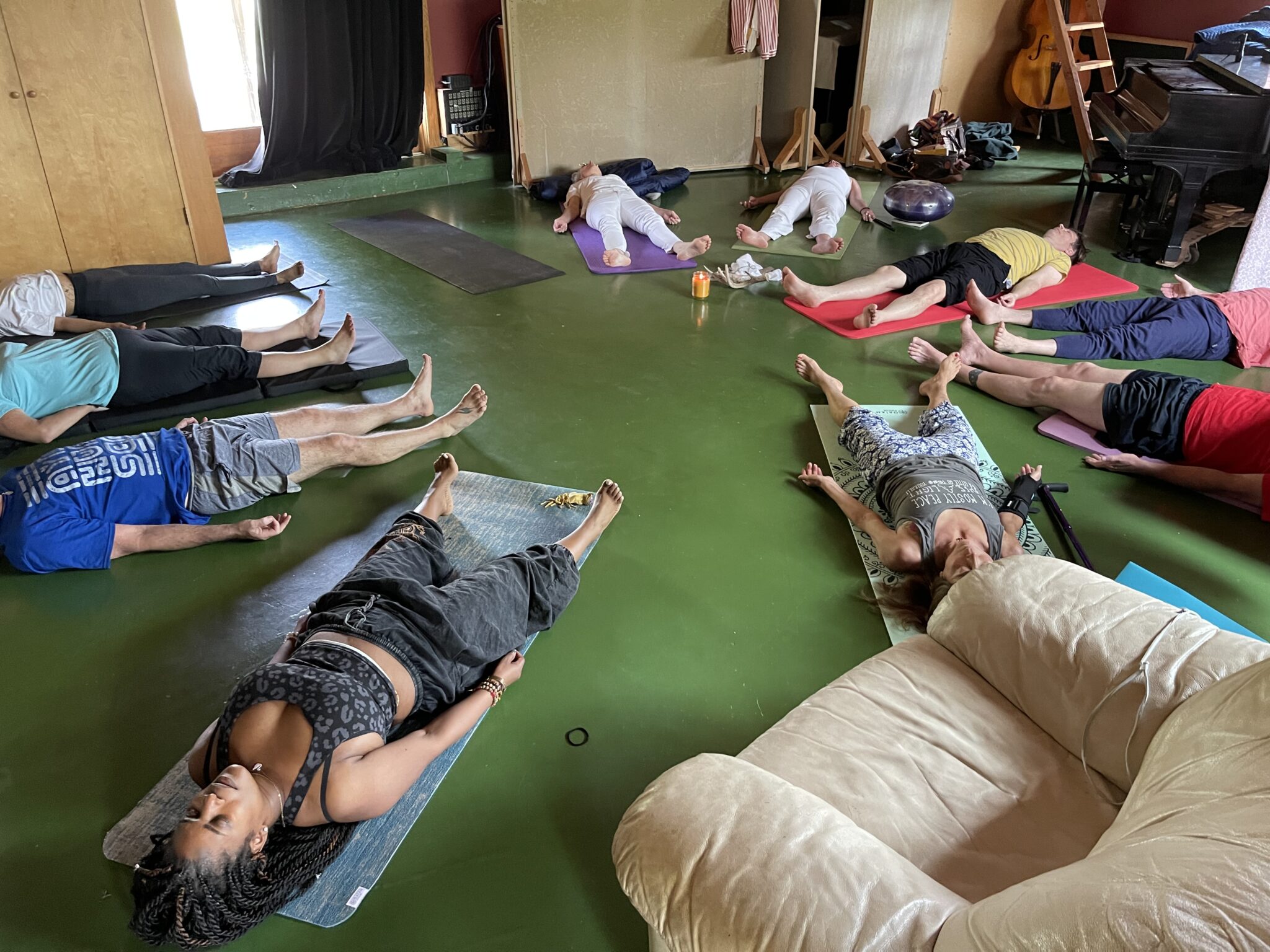 Miss is an urban adaptation of an ancient lineage because that is what I was told to do. I was told to merge Western science and Shamanic lineage to create something that is accessible to the modern person.
My doctoral dissertation with my elder, though I did not receive a certificate from a university, had to do with proving that I had integrated and comprehended it into our lineage, to the extent to which I could reproduce a new recipe with good results.
4 Steps Into the Vortex class
The medicine we work with is very pure and comes with a guarantee that it only contains two things (caapi and Chakruna), with no added ingredients or strange intentions.
The training you will receive is of the highest quality, and we have an ongoing class and community called 13 Moons, which builds our tribe and educate our deacons, our community supports at each Ayahuasca retreat and is an integral part of our Church.
Whether you wish to attend an Ayahuasca retreat in upstate New York, three hours north of New York City, and accessible by public transportation, or you wish to join us in southern sunny New Mexico at the Hot Springs, we have you covered.